Sunday, June 4th 2023
11:30 A.M. (Lunch served at 12:00)
Newhall Park
24923 Newhall Ave
Santa Clarita, CA 91321
Click here for a map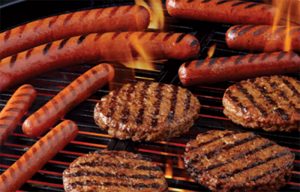 HOT DOGS, HAMBURGERS, CONDIMENTS, AND PAPER GOODS WILL BE PROVIDED.
Food Assignments:
Everyone needs to help out by bringing extra food, rule of thumb, bring enough for twice your family. Bring 2 items.
Sub-Gremlins, Gremlins, Intermediates : Drinks 2-12 pack or 4-6 pack (1 case) any type of soda, juice boxes, water. NO TWO LITER BOTTLES!! Please put in an ice chest with ice. please make sure there is enough for everyone to have at least 2 drinks each.
Bantams & Midgets: Side Dishes – Salads, potato salad, coleslaw, fruit, baked beans, chips & dips, veggies, etc. PLEASE REMEMBER A SERVING SPOON Bring at least enough for your family and another family.
Youths: Dessert for 12 – PLEASE precut or sliced finger desserts would be great. I.E. Cookies, brownies, etc.
***Game suggestions are also welcome!!!
COME HAVE FUN, GET YOUR AWARDS
We are still accepting donations for the Coaches thank-you dinner.
Please see Alan or Elaine
IF YOU HAVE ANY QUESTIONS, PLEASE CALL Alan 661-755-6197